Industry 4.0 and Digitalization – Crowdsourcing innovation ideas of a billion users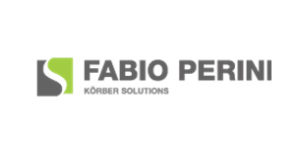 Fabio Perini and its group companies have over 21.000 machines installed worldwide in over 100 countries. The customers of Fabio Perini are more than 1200. Each of the customers may have employee strength from tens to thousands of employees. Further still, the products made out of Fabio Perini machines such as kitchen towel, toilet paper rolls, napkins, etc are used by billions of people worldwide every single day. The company is more than 50 years old and is well known in the tissue community.
Until recently most machinery manufacturers and other companies expect innovations to come out of their R&D departments. They invest a significant part of their revenue in R&D. As a result, the innovations and ideas from the customers' employees, or product improvement ideas from end users, have difficulty finding their way into the Fabio Perini organization.
The same difficulty exists for machine issues which are happening at our customers' sites and which our customers are solving on their own. These learnings stay with the maintenance staff or the operators at the customers' sites.
There is no specific ''antenna'' which is watching out for ideas or issues from outside, or means for employees at the customers' factories, or the end users of final products, to provide their feedback to improve either the final products or the machinery